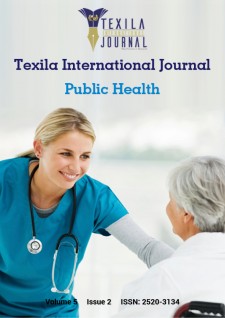 TIJ - An official Publication of Texila American University
East Bank Demerara, Guyana, August 31, 2017 (Newswire.com) - Texila American University Group, a pioneer in the Healthcare Education, has launched Texila International Journal (e-Journals) in various streams. Being one of its unique kind in the Caribbean, Texila International Journal renders a great opportunity for the researchers who seek academic excellence.
All the journals published by Texila American University have open access. The articles submitted are licensed and copyrighted and are available to the public at any time for references.
Texila International Journals are available in the following Streams:
Public Health - ISSN: 2520-3134, DOI: 10.21522/TIJPH.2013
Management - ISSN: 2520-310X, DOI: 10.21522/TIJMG.2015
Clinical research - ISSN: 2520-3096, DOI: 10.21522/TIJCR.2014
Nursing - ISSN: 2520-3126, DOI: 10.21522/TIJNR.2015
Medicine - ISSN: 2520-3118, DOI: 10.21522/TIJMD.2013
Academic Research - ISSN: 2520-3088, DOI: 10.21522/TIJAR.2014
Psychology - ISSN: 2518-8852, DOI: 10.21522.TIJPY.2016
Basic Medical Sciences - ISSN: 2519-500X, DOI: 10.21522./TIJBMS.2016
Three features about Texila International Journal are: ISSN, Index and DOI.
ISSN - An ISSN is an 8-digit code used to identify newspapers, journals, magazines and periodicals of all kinds and on all media – print and electronic. Every Texila International Journal has a separate ISSN.
Indexation - Indexation of a journal is considered a reflection of its quality; Texila journals are indexed with 20+ popular indexing services.
DOI - A DOI is a unique identity number for use on digital networks. All the published articles will be assigned with a DOI Number.
Based on continuous support from research scholars, Texila International Journal has applied for Impact Factor and received from International Scientific Indexing. The Impact factor value for Texila International Journal for 2016-2017 is 5.384. It is a great milestone for a journal which is growing admirably on a scholastic platform.
Journals that do not follow publishing benchmarks will not qualify for getting Impact Factor, since Impact Factor is calculated based on the number of citations for the published article on that specific year.
From 2014, Texila Journal is publishing academic Journal Articles and it has over 700 articles in various categories so far.
Key facts About Texila American University Guyana (TAU)
To learn more about the University and to apply, please visit: http://www.texilaamericanuniversity.com/newswire-doctor-medicine.html
Source: Texila American University
Share: